Unique Ways to Celebrate With Your
Colleagues and Clients
Love
Box - Single Servings Cups For Everyone in the Office!
---
Our Love Boxes offer 9, 18, or 32 deep frozen and individually packed gelato cups, give you the flexibility and variety to satisfy the tastebuds in your diverse workplace. And because each team member gets their own gelato cup, it's a safe and delicious way to toast a celebration!
A Unique Gift for your Clients!
---
Look no further than our Love Boxes for a unique and delicious gift for your team members and clients! We'll pack and personalize each box to your specifications, and safely deliver them to anywhere in the GTA!
Special Events Gelato Catering

---
Our fully-staffed gelato stations are mobile, memorable, and ready to set up for any events, from holiday parties to golf tournaments!
We've worked with companies big and small, from local car dealerships to Maple Leafs Sports and Entertainment. We make each event a unique and memorable one for your guests!
THANK YOU again for your support on Raps City Social! Our guests loved the gelato and we did too!

Kelley Still
Maple Leaf Sports and Entertainment Foundation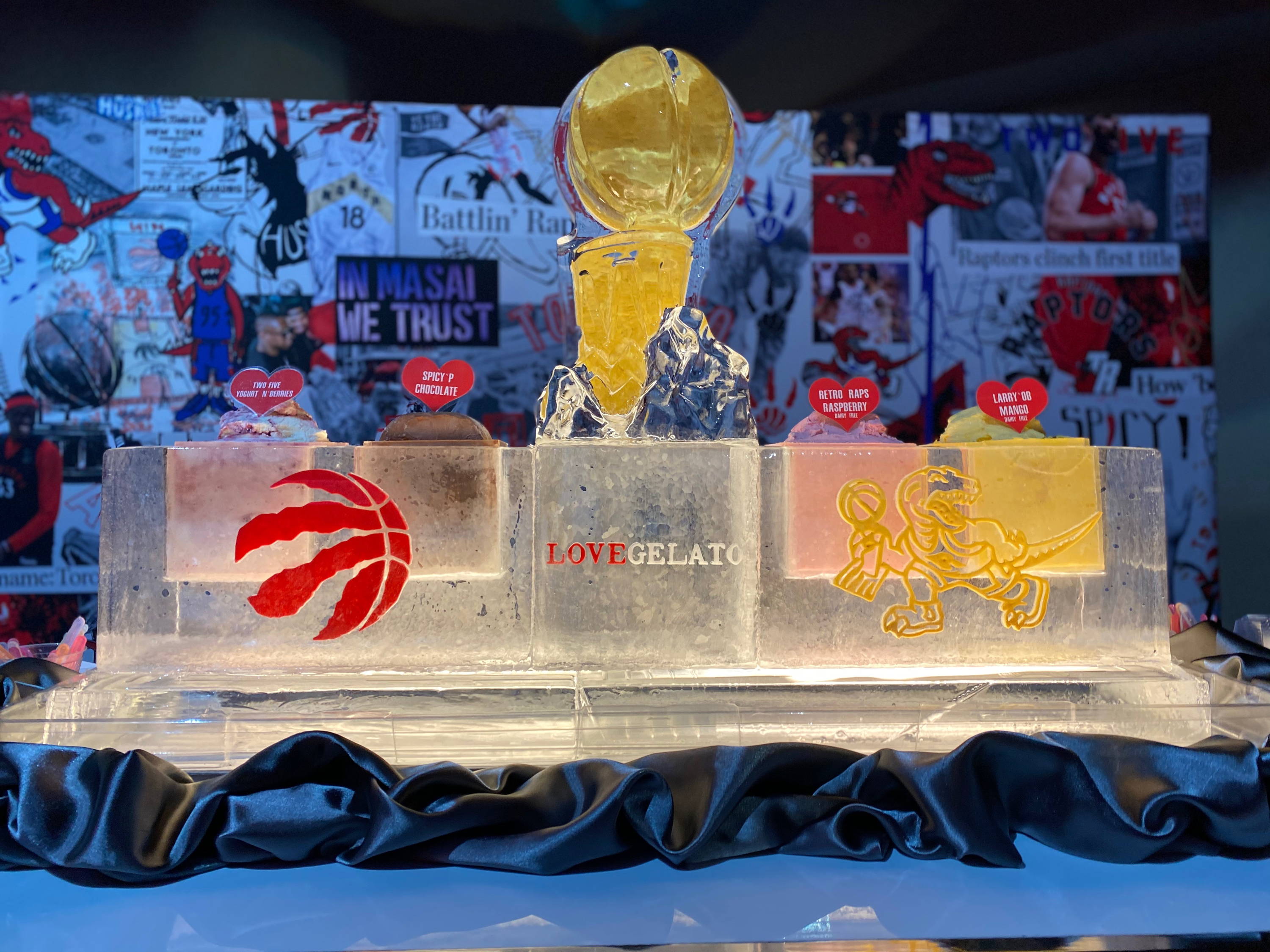 Retail Partnerships - Stock Your Freezer With the Best Gelato in the GTA

---
Our individually packed gelato cups are deep-frozen so they arrive in your freezer ready to sell as soon as you stock them!
We offer a regular delivery schedule to make sure you're always well stocked. Run out and your customers are demanding more? We'll be happy to deliver in a day's notice!